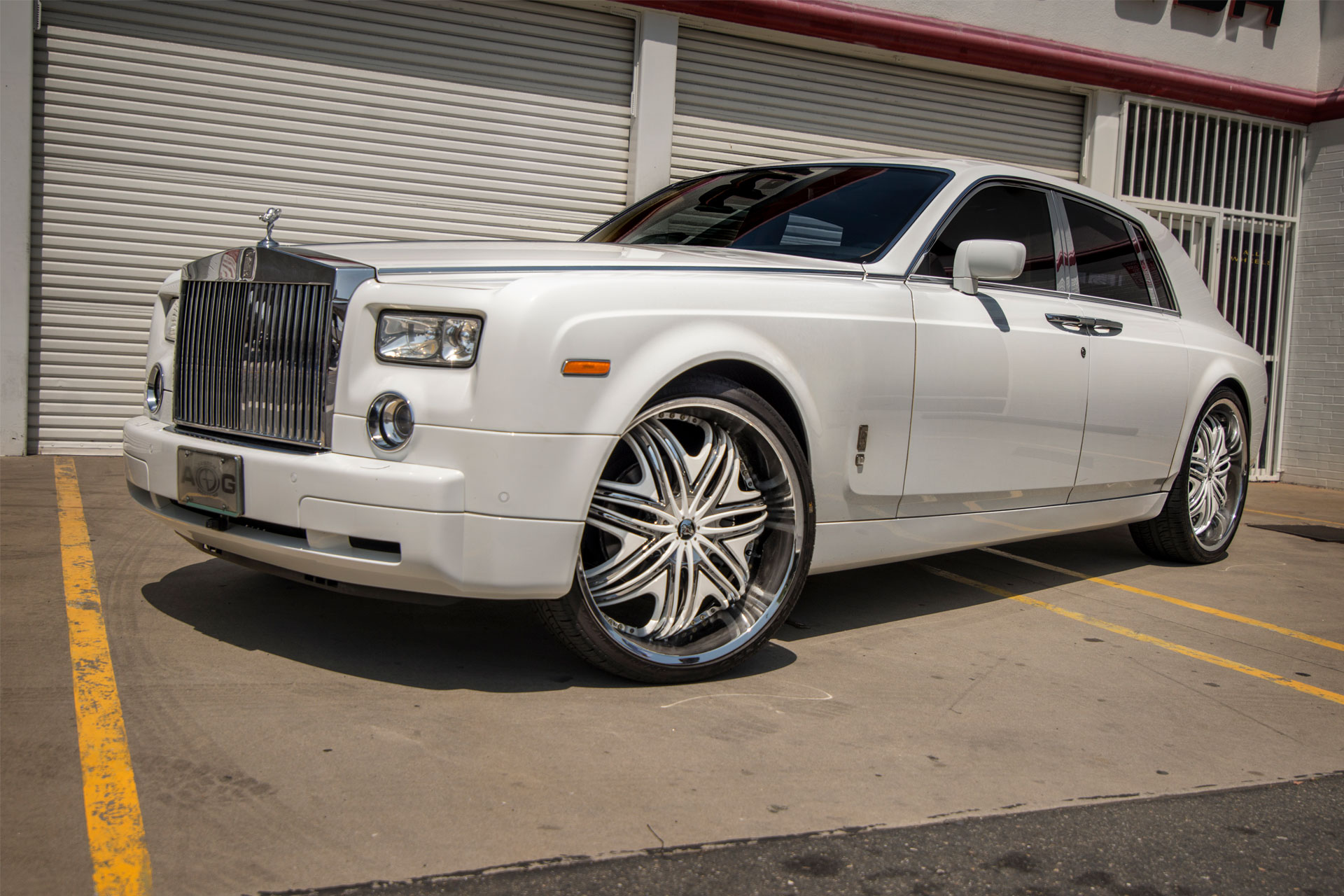 27 Sep

Rolls Royce


Morpheus | 26×10

Morpheus | 26×10 | Chrome/Color-Matched Inserts

Is there anything to add to a car like this? What can we say about the 7th generation Rolls Royce Phantom that you don't already know. Some people will scream blasphemy when you even consider modifying a vehicle of this caliber. We say go for it! Having an RR is a great way to stand out, but to elevate that feeling, you want to customize it further. Let's set the record straight, when you drive a car like this, you have no choice but to stand out. Might as well take it a step further and really grab attention. This Double-R isn't just any old Rolly, it belongs to a good friend of ours, Tito Ortiz. You know, the MMA legend? Continue reading to learn more about our Rolls Royce rims and the Diablo Morpheus fitment.
The Phantom Menace
We understand the history and heritage of Rolls Royce. This is why when we were approached by Tito, we both came to the conclusion that if we were going to put wheels on this thing, it had to be done right. The goal of this project was to keep the car looking classy, while elevating its presence. We opted for the classic look of the Diablo Morpheus. Leaving the wheels chrome however, meant that it would take away from the overall aesthetic of this big body. So what do we do? We color-matched the inserts with the brilliant white paint job. This gave the car a whole new life while staying in-line with the traditions of Rolls Royce. The white on white really gives this Rolly a ghostly look, which is exactly what we were aiming for.
For more information regarding wheel fitments for our custom Rolls Royce rims, contact us at cs@diablousa.com or give us a call at 626-813-2500.