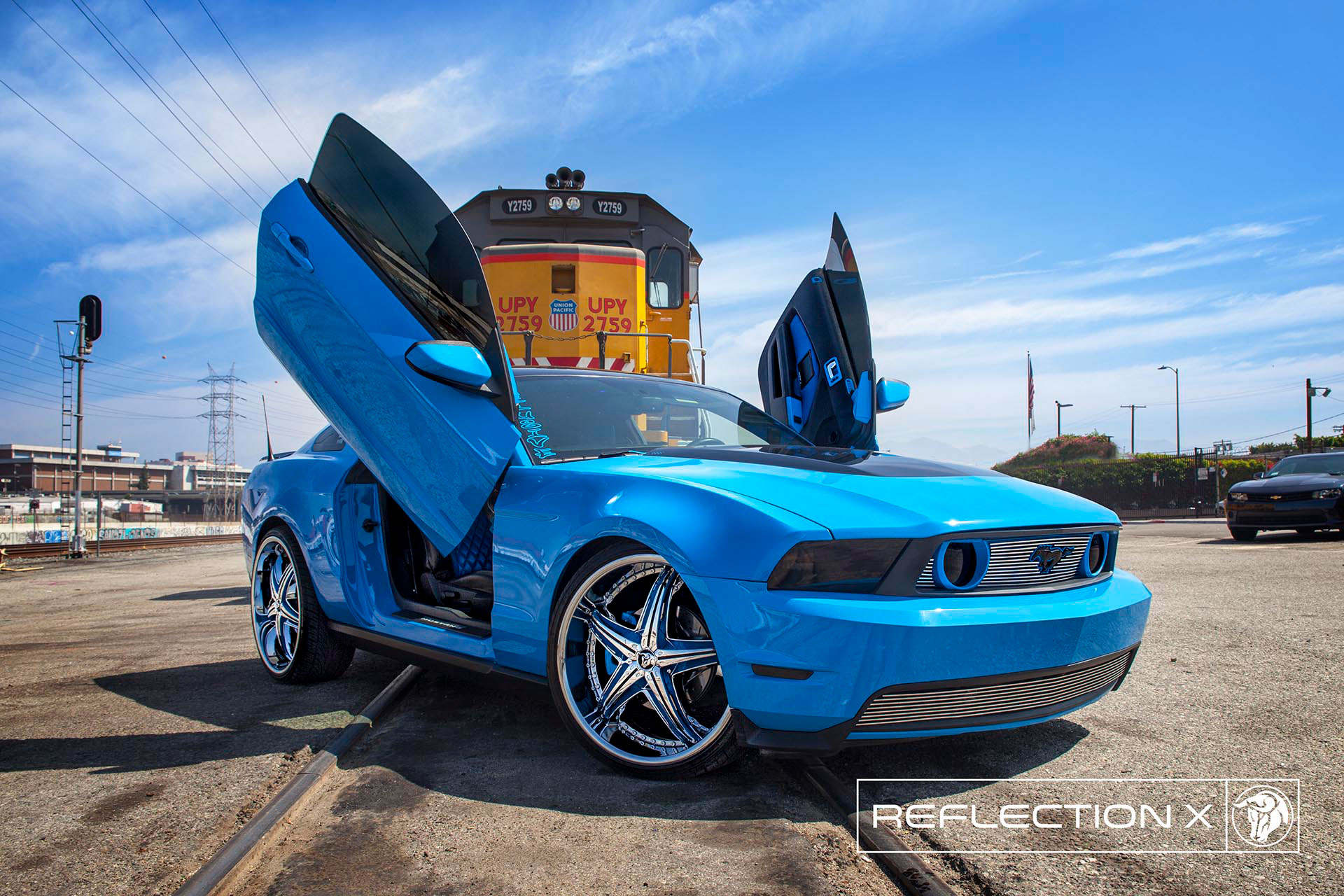 24 Sep

Ford Mustang


Reflection X | 22×9.5

Reflection X | 22×9.5 | Chrome/Custom Inserts

When figuring out ways to take your car to the next level, every detail matters. One of the best foundations for customization is surely the Ford Mustang. With a plethora of trim and power options, there's literally something for everybody. What once started out as a classic muscle car, is now a vehicle that can be anything you want it to be. This Mustang GT is truly one of a kind, and by just looking at it, you wouldn't really understand why. Continue reading to learn more about our Ford Mustang rims and the Diablo Reflection X fitment.
Custom Mustang & Custom Wheels
As mentioned above, the Mustang is capable of being a race car, street car, and even a grocery-getter. To be honest, this is one of our personal favorite cars. Our wheels just look sublime mounted on the chassis. Don't blink, because you might miss what this Stang has to offer. The bright blue paint job is accentuated with the Lamborghini style doors and a hood that opens in the opposite direction. Additionally, the car has color-matched brake calipers, giving it a uniform aesthetic throughout. Remember we said these cars are easy to customize? Diablo also has wheels that are easy to customize, making it a match made in heaven. We mounted our Diablo Reflection X in 22×9.5 all around, for a very aggressive stance. The Reflection X's were then fitted with custom blue inserts, completing the overall look of this custom Mustang.
What's incredible about the Reflection X is that the blue you see is not paint or powder coating. It's a reflection of the blue vinyl fitted behind the spokes. Thus, the wheel was named the Reflection X. Fitting, right?
For more information regarding wheel fitments for our custom Ford Mustang rims, contact us at cs@diablousa.com or give us a call at 626-813-2500.