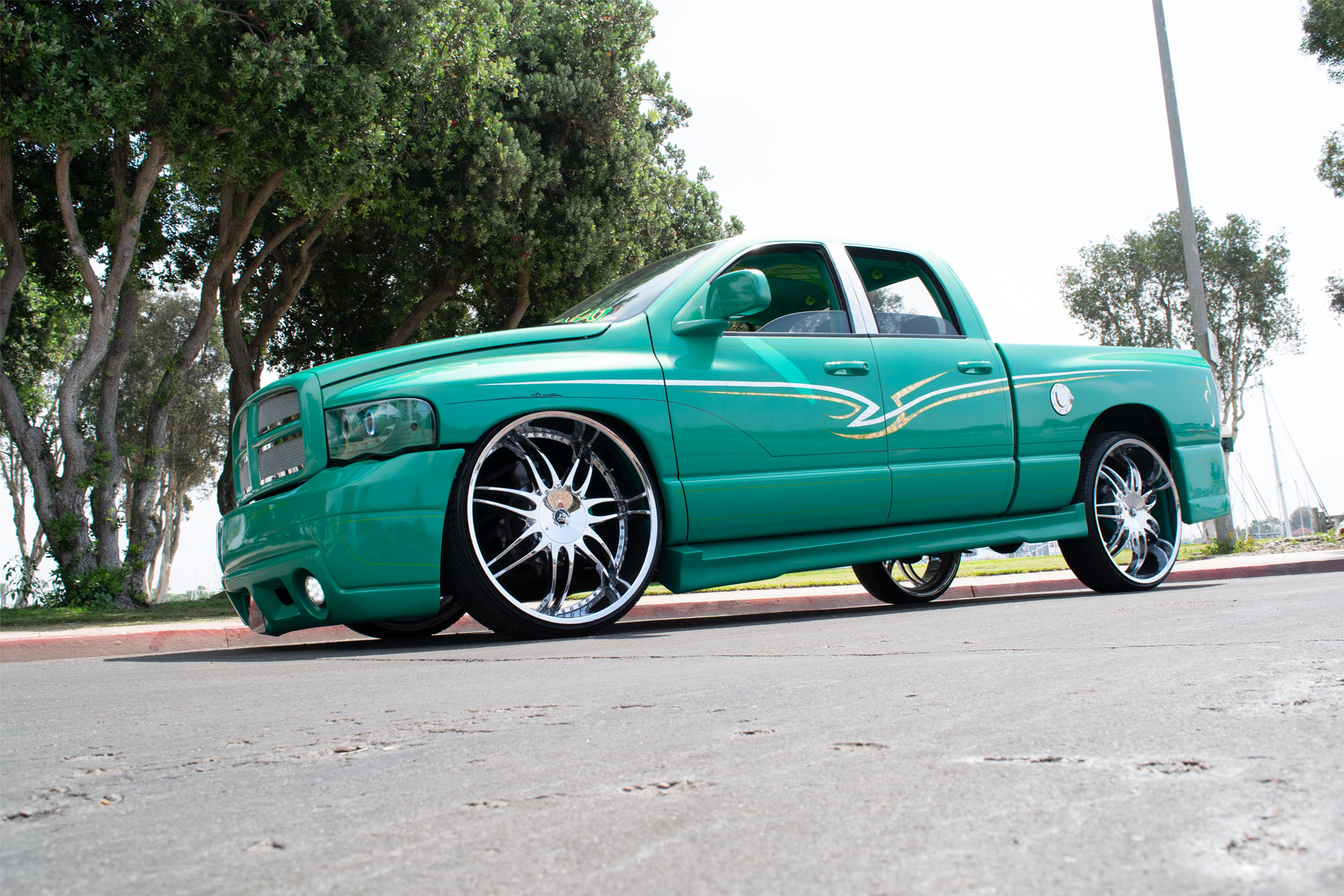 29 Sep

Dodge RAM 1500


Morpheus | 30×10

Morpheus | 30×10 | Chrome


The beloved Dodge RAM 1500…who doesn't like these trucks? The third generation RAM 1500 was a major update from the previous gen trucks. The second gen was fitted with an all-new suspension, frame, powertrain, interior features, and sheet metal. This body style for these trucks is arguably one of the most recognizable in the country, and for good reason. It's no wonder people love to build a custom RAM 1500. This particular truck is owned by a member of the world-renowned Nokturnal Car Club. The Nok guys love building super unique and heavily customized cars. Here at Diablo, we love helping complete their builds with our wheel collection, and Dodge RAM rims are kind of our thing. Continue reading to learn more about our Dodge RAM 1500 rims and the Diablo Morpheus fitment.
Custom RAM 1500 The Right Way
The Nok boys know how to create showstoppers, and this custom RAM 1500 is no exception. The RAM owner didn't hold back when modifying this truck, and the end result is a real stunner. This truck features a beautiful custom seafoam green paint job with white and gold pinstriping throughout. In addition to the eye-catching color, the truck is running a custom body kit, chrome grille, chrome window pillars, color-matched interior pieces and a killer sound system. There are two things on this build that stand out to us; the color-matched headlight housings and our Diablo Morpheus wheels. The owner opted to go with a full chrome finish, ditching the inserts. Hey, no love lost. We have to agree, the full chrome sets this RAM off. These Dodge RAM wheels are sized perfectly too, 30×10 all around on a lowered suspension and super low-profile tires. Does it get better than this?
For more information regarding wheel fitments for our custom Dodge RAM 1500 rims, contact us at cs@diablousa.com or give us a call at 626-813-2500.