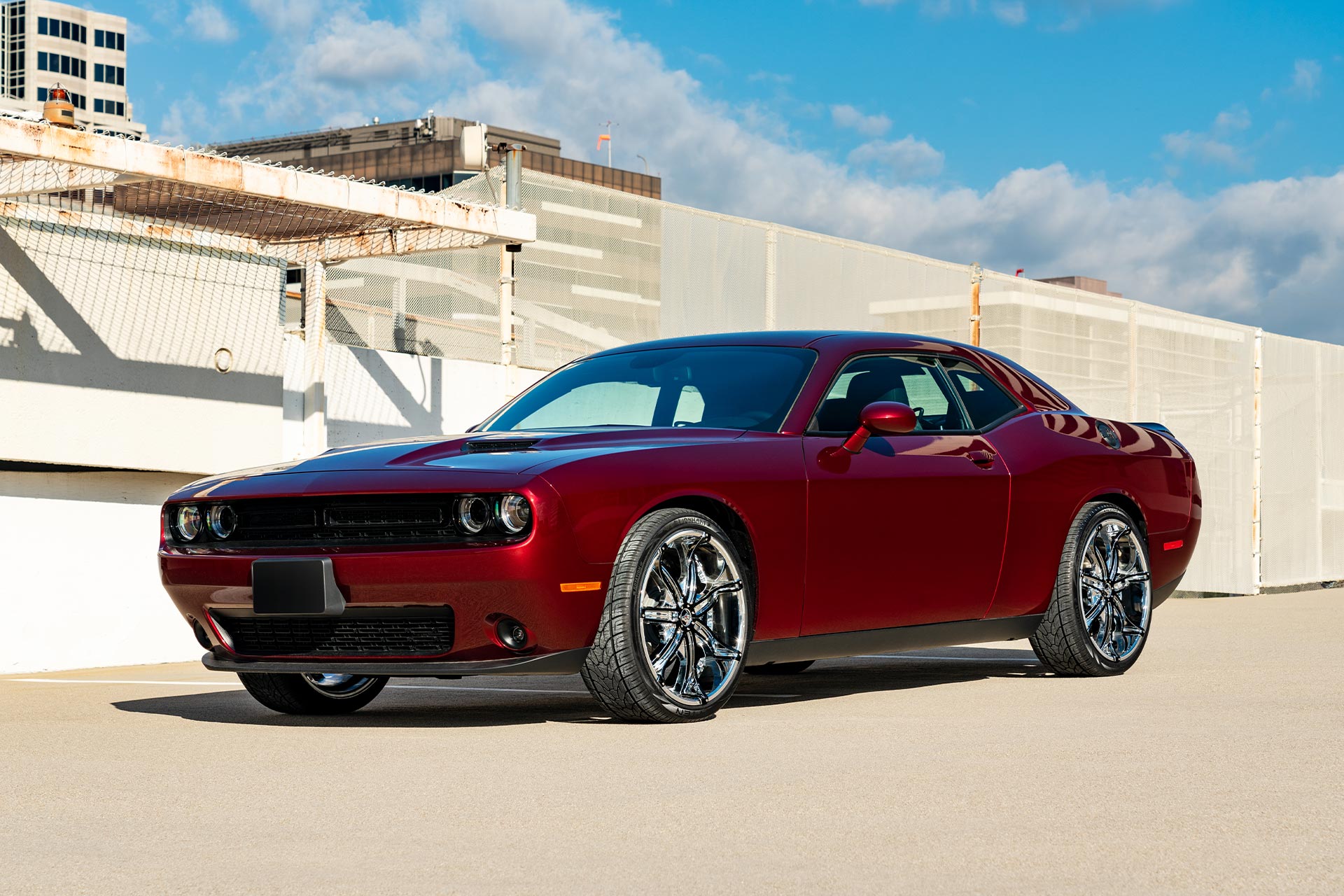 17 Jan

Dodge Challenger


DNA | 22x9.5

DNA | 22×9.5 | Chrome/Black Inserts


After a 24 year hiatus, the Dodge Challenger was brought back. Arguably, this move was what revived Chrysler Group and made them a dominant force in the auto industry again. Since the initial launch, having huge power under the hood has become so much easier, especially with the Dodgel Challenger SXT. That said, the owner of this Chally wanted to stand out from the crowd. The stock wheels that come on these Challengers are pretty weak. Luckily for him, Diablo Wheels has exactly what this Chally needs. Continue reading to learn more about our Dodge Challenger rims.
Dodge Challenger SXT

Big 22 inch rims is what we do best. If anything, it's the perfect size for a car like the Dodge Challenger SXT. As soon as this Dodge pulled into the shop, the owner knew what needed to be done. He immediately fell in love with our Diablo DNA's. Fitting too, since the DNA of the Challenger is complex, just like ours. This beast is running the Diablo DNA in 22×9.5 on four corners, which are gracefully wrapped in 265/35/22 Lionhart tires. The owner wanted to compliment the deep red paint with a chrome finish and black inserts. We have to admit, that was a great call. The lines of the newer gen Challenges are perfect for the DNA. With its twisting spokes and complex look, it can compliment nearly any car. We had to set up a shoot, and the owner was all for it. As you can see, the photos came out amazing, and trust us, the car looks just as good in person.
For more information regarding our Dodge Challenger rims, contact us at cs@diablousa.com or give us a call at 626-813-2500.