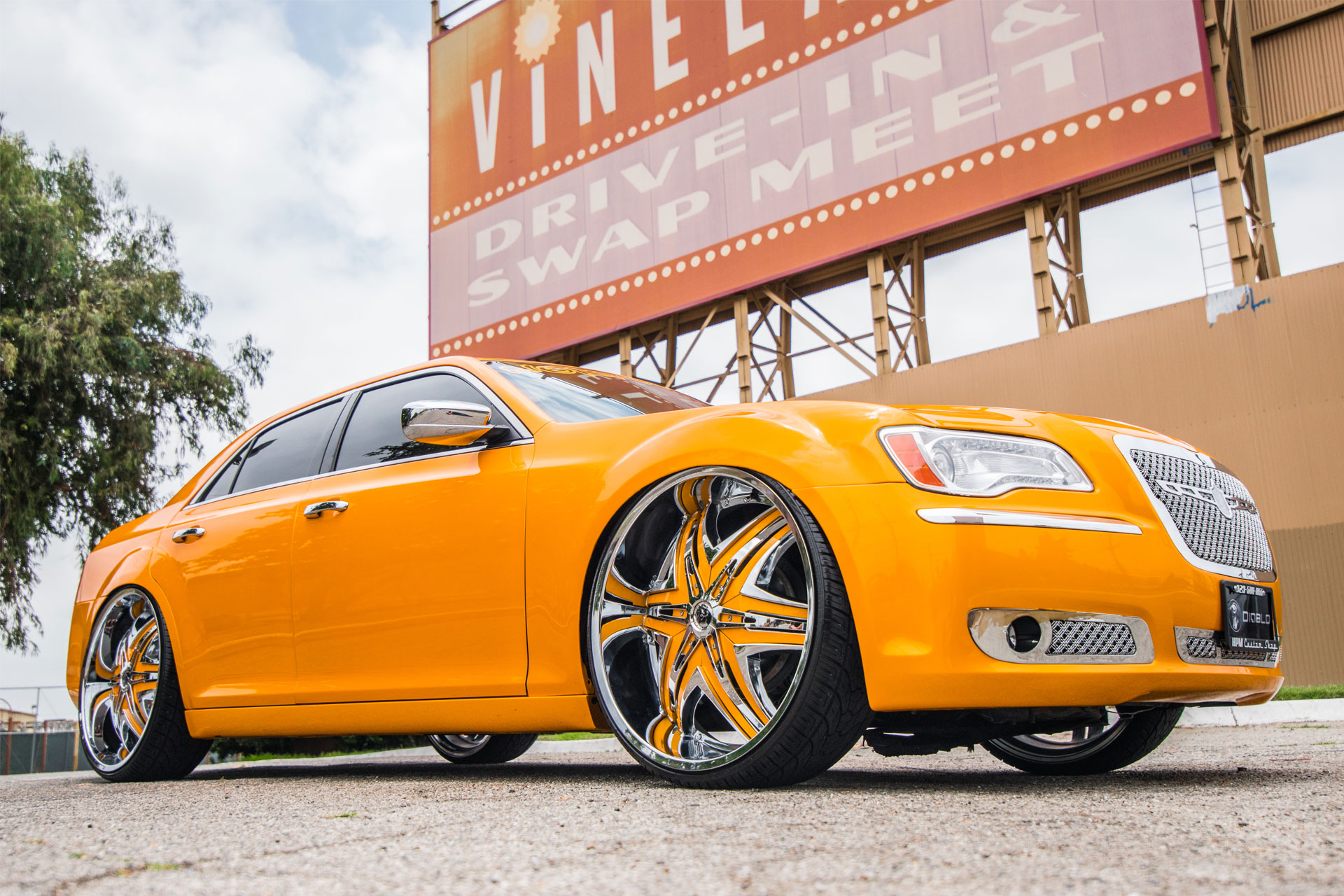 27 Sep

Chrysler 300C


Elite | 26×10

Elite | 26×10 | Chrome/Color-Matched Inserts

When the new Chrysler 300 made its debut in 2004, the world was stunned. With a striking design, many people were not sure if the car behind them was the 300 or a Bentley. To be honest, it's easy to get the two confused. Given the design choices Chrysler made, they manufactured a good looking car at an affordable price point. Contrary to popular belief, the Chrysler 300 is not discontinued. Granted, they're rarely seen anymore, but that makes it that much more special. By customizing an already unique car, it puts it on a different level. What better way to enhance a unicorn than to lower it, spray it and mount big wheels? Continue reading to learn more about our Chrysler 300C rims and the Diablo Elite fitment.
The Perfect Rims for a Chrysler 300
When you see this 300C rolling down the street, you can't help but stare. This is the type of car you notice in your peripheral vision. When a car does that, you know it's special. What's more, this car belongs to a Nokturnal Car Club member. The car was painted a beautiful tangerine metallic color and dumped to the ground. The chrome accents on the door handles and grille gives it the perfect contrast. In order to continue with that two-tone theme, you know we had to mount our most popular wheel; the Diablo Elite. The Elite's were left mainly chrome, but color-matched to the bright orange. The absolute perfect look. We know what it takes to make the perfect set of Chrysler 300 wheels, and we've accomplished that with the Elite.
For more information regarding wheel fitments for our custom Chrysler 300C rims, contact us at cs@diablousa.com or give us a call at 626-813-2500.