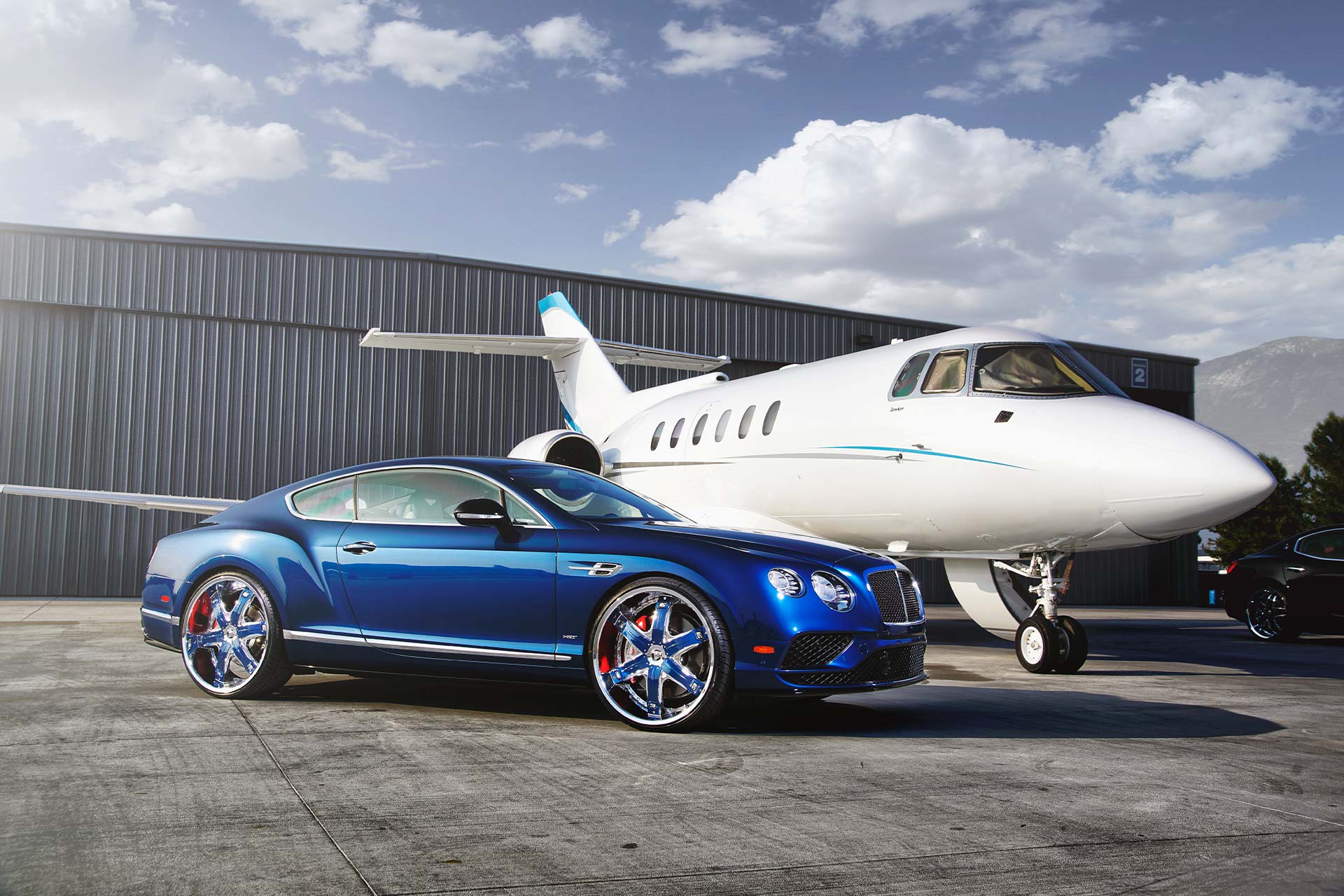 07 Sep

Bentley Continental


Fury | 24×10
Bentley Continental GT Wheels
Fury | 24×10 | Chrome/Color-Matched Inserts
The Bentley Continental GT is a favorite of rappers, superstar athletes, and million- and billionaires. The Continental GT has something for everyone, so long as you've got the cash. The GT is offered as a fixed-roof coupe or a soft top convertible and they both look great. However, something about the fixed-roof variant just feels so right. This monster Bentley comes with one powertrain, and it's a whopper: A twin-turbo W-12 making 626 horsepower and drives all four wheels through an eight-speed auto transmission. You're probably wondering: how do you make a super car more super? The obvious choice would be upgraded wheels. Continue reading to learn more about our Bentley Continental GT wheels and the Diablo Fury fitment.
Bentley Dreams, Jet Agendas
What makes this Bentley special? The car itself is special, but the addition of our Diablo Fury wheels enhances that. The Diablo Fury is a six-spoke wheel made to look strong without being bulky. The spoke design was done in a way that allows the vehicle to be the centerpiece. Although the Fury is visually strong, the six-spoke design does not take away from the vehicle body lines, but instead dramatizes them, in a good way of course. This Continental GT is running the Fury in 24×10 on all four corners. The midnight blue paint of the GT hits hard in the sunshine. Being a gorgeous paint job, we decided to color-match the inserts to the midnight blue, and it resulted in an absolute masterpiece.
For more information regarding wheel fitments for the Bentley Continental GT wheels, contact us at cs@diablousa.com or give us a call at 626-813-2500.